Expert business IT support saving time & money
Experience the F1 Advantage
F1 Solutions are an IT and software management corporation. We are a team of experts that provide the most sophisticated business IT support Newcastle has to offer. We established this company with one goal in mind: to help other corporations to become more effective, automated and robust. We believe that F1 Advantage support plans embody everything about IT assistance that corporations can trust. 
F1 Solutions is one of the most reliable and trusted IT support companies Newcastle has access to. We streamline IT operations by providing F1 Advantage IT support packages. Our F1 Advantage plans handle your enterprises IT resources, systems, platforms, people and environments. We have a proven track record of managing IT networks safely, so you can be confident in the 'behind the scenes' business IT support and get back to running your business. For the most secure and reliable IT support in Newcastle, choose F1 Solutions.
Are you ready bring your business visions to life? Enable positive transformation and business growth by investing in great technology now. Business IT support services save time & money. Experience the F1 Advantage with expert Newcastle managed IT solutions.  F1 Advantage offer a range of IT support plans and localised services across Australia, including in Newcastle, Canberra, Sydney, Melbourne, Brisbane, Perth, Adelaide, Gold Coast, and Townsville. Wherever you are, we've got the skillset to help.
Technology lays the foundation for your company
91% of employees believe that the technology a company selects is an accurate reflection of the company overall. In fact, poor workplace technology is the reason behind 25% of professionals terminating their employment. Between ageing devices and software, licensing requirements and a lack of procurement control, it can be hard to stay afloat the latest technology advancements. If you're a Newcastle business operating in today's modern era, technology and technology management is a key aspect of how your business operates, interacts with customers and advances in your specific industry.
Working with expert business IT support providers means having a dedicated resource to ensure that your business is kept at the forefront of your industry. F1 Advantage will keep your company up to date on the latest technology, software and enhancements that make your business more reliable, functional and productive.
Remarkable track record
F1 Advantage has provided managed services offerings since 1996 and enjoy a wealth of knowledge and experience and regularly share advice around best practice.
No lock-in contracts
Our flat per user fee, means you can scale up and down as you need too. We also promise no lock in contracts, so you can cancel or change your F1 Advantage IT service plan, at any time.
Aussie support, when you need it
We understand the importance of receiving support when you need it. That's why we keep our support team on shore. Our friendly Australian helpdesk team are here to ensure you have no down time. We offer localised support in Newcastle and the surrounding regions.
Flexible and scalable product offering
Pick and choose the F1 Advantage managed solution to meet your business needs. We can create a custom plan, tailored to best - fit your unique IT needs. We can provide services ranging from, helpdesk support, to managed devices, and hardware, to cloud services.
Confidence of cloud services
F1 Advantage is a class-leading cloud specialist. As an AWS Select Consulting Partner and a Microsoft Gold Partner, we enable flexibility, scalability and reliability.
We offer a plan to suit every business in Newcastle. Our managed IT services and business IT support programs will make your business more advanced, efficient and resilient.
Essential

$65 p/user

Premium

$120 p/user

Ultimate

$155 p/user

Office 365
Office 365 F1/EO
Office 365 Business Premium
Microsoft 365 Business
Fully managed endpoint devices
(desktops, laptops, tablets, and mobiles)
Cloud backup
Antispam protection
Helpdesk Support
Azure AD Conditional Access Policies
Included in Charity
Included in Charity
Industry-leading antivirus
Desktop Office Suite
(Word, Excel, Outlook)
Enhanced endpoint protection
Endpoint device encryption
Windows AutoPilot
Windows 10 Business licensing
Unlimited cloud email archive

$65 p/user

$120 p/user

$155 p/user
Take advantage of enterprise solutions
The F1 Advantage Enterprise has been designed to support large Newcastle organisations with server infrastructure, on-premise network data, hybrid setups and extensive reliance on technology. Enterprises operating in Newcastle require constant supervision, proactive monitoring and preventative protection in the event of a disturbance. F1 Advantage can seamlessly cater to the requirements of Newcastle enterprises of all sizes; constantly working to identify and address any concerns before they impact operations.
The F1 Advantage for enterprises allows for less downtime, meaning you can focus on doing what you do best, while we take care of all technology in the background. This includes server management, antivirus protection and monitoring, backup disaster and recovery and direct access to some of the leading minds in the IT industry in Newcastle.
Server monitoring & management
Network monitoring & support
Backup & disaster recovery
Internet & email protection
Transport your desktop – any device, anywhere, anytime
The F1 Advantage Desktop-as-a-Service (DTaaS) offers the perfect solution for those that seek more flexibility, mobility, and accessibility with their workplace technology. A great solution to complement your IT support services in Newcastle, the F1 Advantage DTaaS is a software that connects your desktop to any device, at any time.
Using DTaaS, all you require is a stable internet connection and a screen and you're good to go. DTaaS has been designed with the modern worker in mind; having complete access to your desktop (including all apps), allows unparalleled flexibility while working from home while traveling and in the case of disruption to the business. DTaaS services include all essential software required to run your business, including Microsoft, Office 365, and Sophos. A worthwhile investment for companies of all sizes in Newcastle DTaaS is one of the most innovative, reliable, and effective extensions of our IT support in Newcastle.
Essential

$130 p/user

Premium

$180 p/user

Ultimate

$220 p/user

F1 Advantage Plan features plus DTaaS
F1 Advantage Portal
Included laptop/desktop devices
Cloud migration
Virtual Desktop Infrastructure (VDI)
Security suite
Dedicated client account manager
Discovery & solution architecture

$130 p/user

$180 p/user

$220 p/user
The value of company security
Great technology will protect your company's cybersecurity. When you work with F1 Advantage, you're assured industry-leading security, constant monitoring and 24/7 access to IT experts who will put all necessary measures in to protect your Newcastle business. The F1 Advantage Cybersecurity Health Check is an evaluation, created by industry leaders in cybersecurity in Newcastle. The Cybersecurity health check provides an in-depth security report, identifying and addressing all potential vulnerabilities of a company's security. The F1 Advantage Cybersecurity health check is a robust technology service that is now a vital IT component for all Newcastle businesses. As the digital environment continues to evolve, it makes sense to do all you can to protect your business. Start with our IT support services in Newcastle that provide dependable, trustworthy, and reliable security.
Antivirus configuration
Virtual Private Network capability
Backup process and tools
Restriction of administrative privileges
Patching of applications
Patching of operating systems
Microsoft Office macros protection
User application hardening
Working with F1 Advantage for IT Support
Businesses that have chosen to partner with F1 Solutions have observed better forecasting, budgeting, risk management as a direct result of investing in the most reliable business technology assistance. Removing the stress associated with managing business IT systems has enabled these businesses to scale considerably.
F1 Advantage is an IT solution that is customised for each inh3idual business, with the purpose of implementing secure and sophisticated business IT support across Newcastle. Our capable team will handle IT matters and will adapt the business requirements as required. We remove your businesses administration expenses and effort by providing competitive managed IT services at a flat per-user rate. We are among the most flexible IT support companies Newcastle organisations have access to.
IT Support FAQ
Why do I need managed IT services in Newcastle?
As the modern workplace continues to evolve with technology, the smartest decision Newcastle businesses can make is to work with an IT service provider. Engaging with an IT solutions firm means that you work with a team of specialists that improve operational efficiency and continuously remove IT roadblocks within your company. Ultimately, partnering with F1 Solutions will keep your business updated with state-of-the-art technology, systems, software, and solutions.
From cost savings to outsourcing an expert, there are so many reasons to consider an external company to manage your IT requirements. Here are some of the most relevant benefits of working with F1 advantage:
Preventative maintenance
The IT specialists at F1 Solutions will continuously monitor, observe and maintain all operational technology. A huge component of doing so involves putting preventative protection in place, during routine maintenance. This is to ensure fluent and seamless security and operation of company technology at all times.
Cost-effective and high ROI
The return on investment of implementing a trusted Newcastle IT provider far outweighs the expense of working with an external company. The benefits of onboarding an IT provider to manage all technology concerns allow the freedom for an enterprise to scale, at an affordable and flexible rate. Our Newcastle IT specialists provide a level of professionalism and cost-savings that an in-house IT team simply cannot match.
Enhanced security
In modern-day workplaces, security and compliance are everyday concerns for businesses of all sizes. Operating systems, desktops, tablets, and smartphones continuously store and communicate sensitive company data, rendering security within companies more critical than ever before. Engaging with an IT support provider will vastly enhance safety and protection. Cyber-attacks can cause severe damage to organisations, their clients, and their data. Cyber-attacks do not target large corporations exclusively – they can happen to medium and small businesses, and unfortunately, attacks can provide adverse lasting effects on your brand, reputation, and credentials. Business IT companies providers like F1 work to protect local organisations from security breaches, with cybersecurity health checks and constant supervision.
Efficient IT services
Attempting to have your in-house team tackle IT issues is a waste of resources. Lack of experience and skill to undertake IT responsibility within a company will result in inefficiency, waste of resources and can end up causing more complicated problems within the company. One of the main reasons Newcastle businesses are outsourcing their managed IT services in Newcastle is that they can rely on experts, and in turn, depend on increased efficiency and workplace productivity.
Tailored solutions
F1 Solutions believe in flexibility and understand that every corporation has unique IT requirements. If your business does not fit into one of the F1 Advantage plans, we'll work with you to create a tailored solution to meet your needs. Our custom solutions range from helpdesk support to managed devices and hardware and cloud services.
Advanced technology
If you're finding yourself and your colleagues bogged down by incompetent devices, IT software, systems and environments, it's time for an upgrade. Investing in modern technology can go a long way in saving and enhancing the average Newcastle business. Say goodbye to outdated technology and say hello to letting advanced infrastructure lead the way to a more efficient, productive and inspiring working experience.
Forget wasting time attempting to unravel complex IT issues and increasing downtime with inefficiency. Allow F1 Advantage to manage the secure, simple, seamless rollout of managed IT services that will drive your company's success. Removing IT resource and infrastructure management tension allows your company to focus on more important matters – like growth.
Companies at every size will find quality workplace technology extremely advantageous. F1 Advantages offers managed IT operations, prompt problem resolution, and will proactively maintain IT infrastructure to improve your operational performance. Offloading IT resources to a capable team from F1 Advantage will empower your business to achieve its full potential.
What's included in IT support?
What's included in managed IT services Australia depends on the plan chosen for your IT support. The F1 Advantage services can be tailored to suit various organisations and cover all aspects of IT infrastructure. Industry-leading solutions are provided as a part of the managed IT plans, including Windows, Office 365, Sophos and Datto. We provide local and remote IT support across the country, tailoring our services to meet the demands of a wide variety of Australian businesses. Depending on the plan chosen for our managed services, our IT support plans cover, but are not limited to:
Office 365
Cloud backup
Antispam protection
Helpdesk Support
Azure AD Conditional Access Policies
Industry-leading antivirus
Desktop Office Suite (Word, Excel, Outlook)
Enhanced endpoint protection
Endpoint device encryption
Windows AutoPilot
Windows-10 Business licensing
Unlimited cloud email archive
Disaster recovery
Server monitoring & management
Cloud migration
Virtual Private Network capability
Backup process and tools
Patching of applications and operating systems
Microsoft Office macros protection
User application hardening
How much does Newcastle IT services cost?
F1 Solution's IT support services in Newcastle start at just $65 per user and are tailored to each business's requirements. F1 Advantage pricing will vary due to our ability to entirely tailor the F1 Advantage packages for each of our clients, their current IT infrastructure, and additional support requirements. Once customised, we operate off of a fixed fee per user, with no lock-in contracts. When you work with F1 Advantage, you can expect to receive the most reliable business IT support in Newcastle.
Getting ready to grow? We'll scale with you. The F1 Advantage flat per-user fee allows our clients to scale up or down on a month-to-month basis. From Desktop as a Service (DaaS) to comprehensive IT enterprise management, we'll create a plan that meets all of your company's requirements. Equipped with the most adaptable IT support features and components, we've got you sorted with the F1 Advantage.
Service Areas Around Australia
IT Support Melbourne
IT Support Brisbane
IT Support Canberra
IT Support Adelaide
IT Support Gold Coast
IT Support Sydney
IT Support Perth
Don't just take our word for it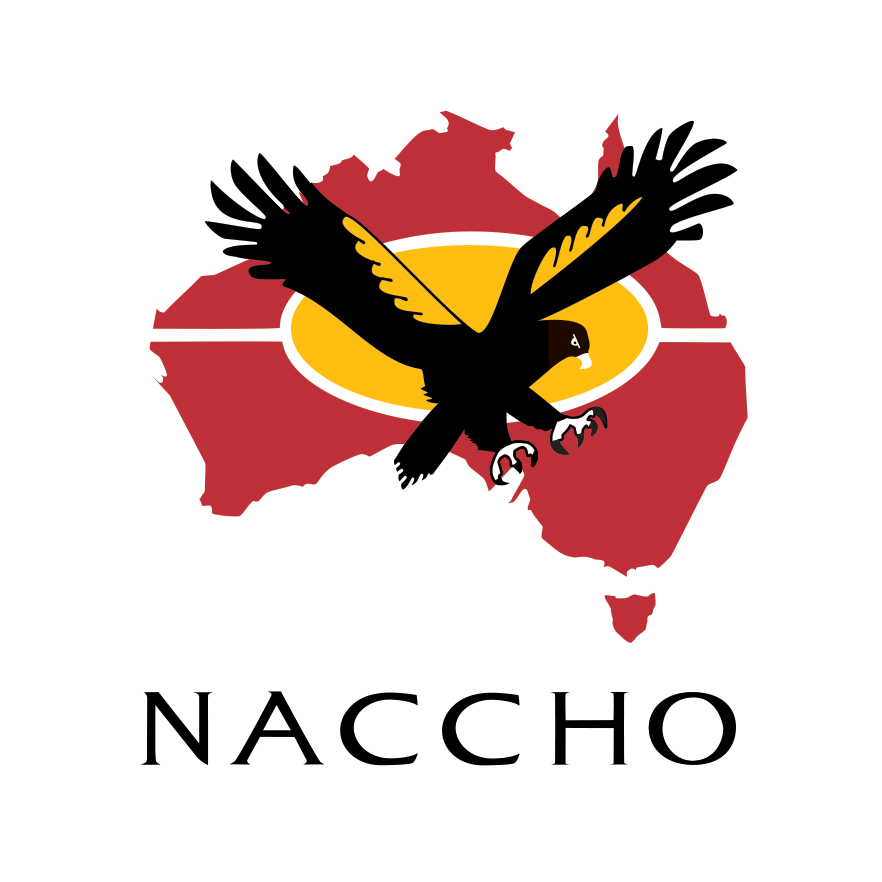 National Aboriginal Community Controlled Health Organisation
Improving the quality of life for Aboriginal and Torres Strait Islander communities

Karinya House
Karinya House, a not-for-profit organisation provides supported accommodation and outreach services to pregnant and parenting women in crisis, and their children. Learn about how F1 Solutions worked with Karinya House to help the organisation define its needs and provided a roadmap for the IT upgrade.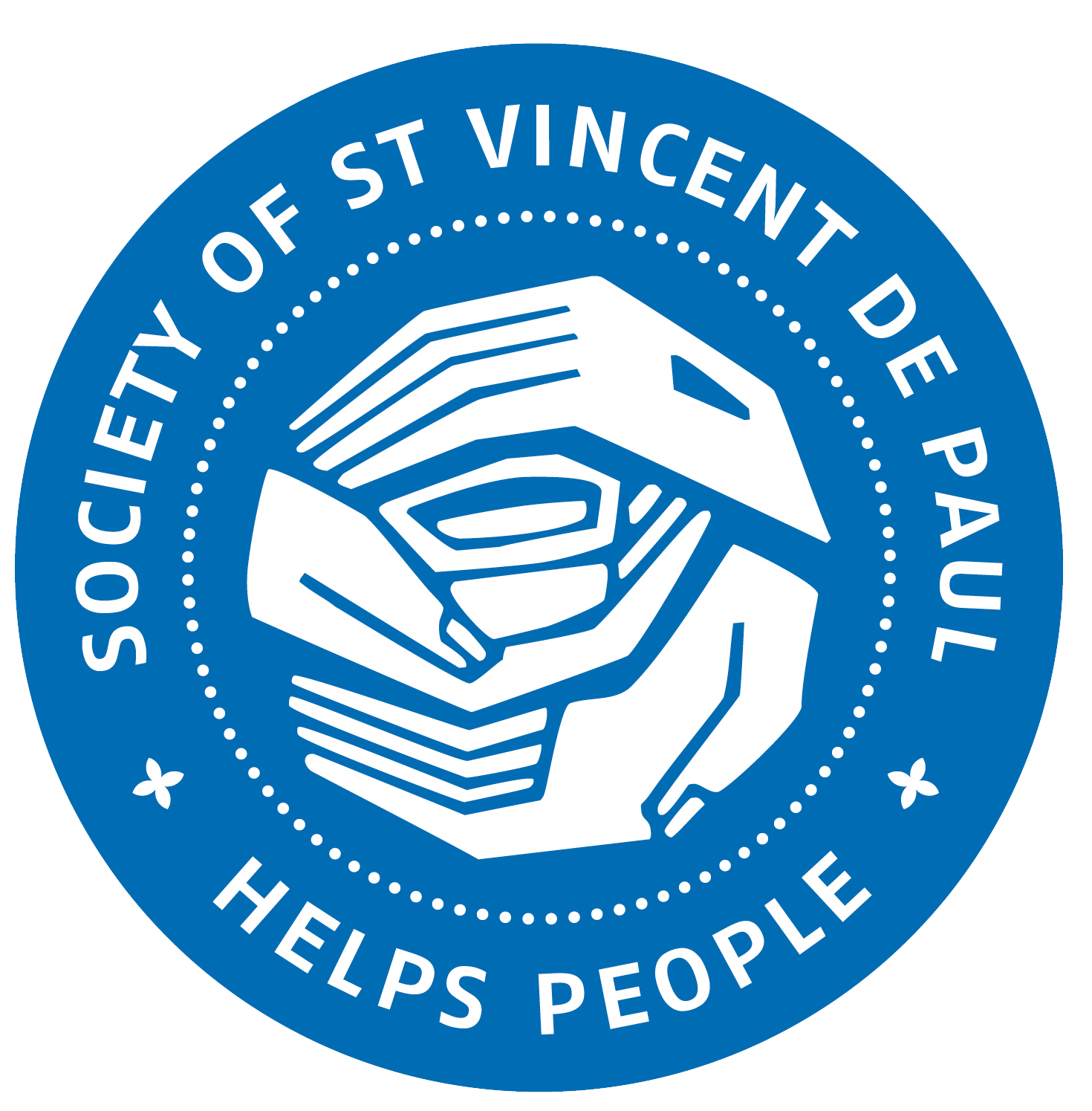 Saint Vincent De Paul
When F1 Solutions started this relationship with St Vincent de Paul Society (SVDP) Canberra/Goulburn, their senior management had the view that IT was an expense rather than a strategic investment. Today SVDP view IT as an asset, and F1 Solutions worked with SVDP in partnership to continually enhance the operational effectiveness of the organisation.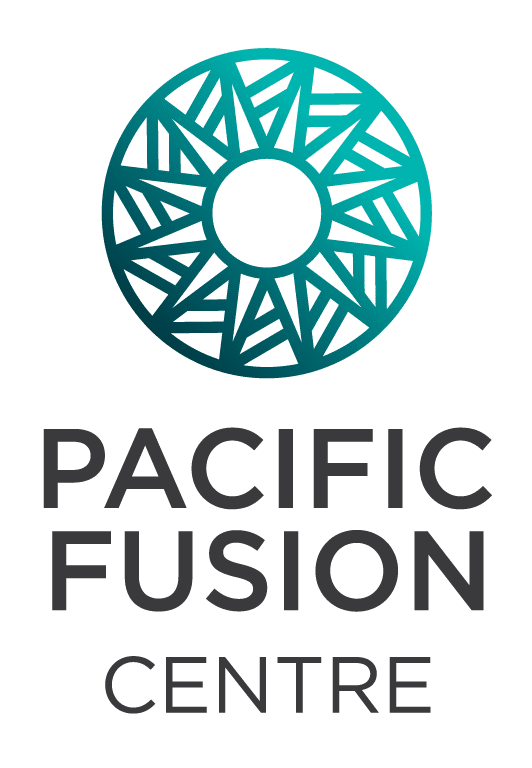 Pacific Fusion Centre
Learn how F1 Solutions assisted PFC (Pacific Fusion Centre) in minimising the use of on-site hardware, provide security for commercially sensitive data, protect the digital environment from threats and attacks and facilitate remote support.
Ready to experience the advantage?
F1 Solutions are here to transform your Newcastle company streamline your IT support. Our expert IT Support team are here to do everything they can to enhance your technology, improve security and prevent and promptly address any IT roadblocks. 24-hour IT support in Newcastle means having direct access to the leading minds of IT Newcastle, at all times.
If you'd like to learn more about what our IT services Newcastle can do for you, read on. Otherwise, talk to our passionate team of experts today on 1300 314 357.
Rely on leading cyber-security and future-proof your company when you work with F1 Solutions. When you engage with business IT assistance, your team and users get direct access to leading software and IT solutions. The most beneficial aspect of all is having a dedicated source to sort your concerns, while you focus on the more important task of growing your business.
Delivering a streamlined IT experience and the most advanced, sophisticated business IT assistance, F1 Solutions consistently enhance the reliability, efficiency and resilience of Newcastle companies. Get started today to put your business at the forefront of your industry.