Save time & money with managed IT services Perth
Experience the F1 Advantage
Our packages have been developed to streamline the process of IT support in Perth. F1 Advantage plans offers managed IT services and solutions, delivering comprehensive support for a wide range of applications. Working with F1 Advantage, you can relax knowing your company's IT resources, systems, platforms, people and environments are in safe hands.
The F1 Advantage provides a thorough and extensive IT support Perth plan that ensures all aspects of your company's technologies are optimised. Our streamlined managed IT services offer a cost-effective, efficient and time-saving resources for your Perth company to rely on. We are here to provide proactive monitoring, preventative maintenance, and expert solutions for any IT roadblocks faced, so you can get back to what matters most – running your business.
F1 Advantage plans deliver a wide range of customisable IT support packages to meet the needs of Perth, Canberra, Sydney, Perth, Brisbane, Adelaide, Gold Coast, Newcastle and Townsville businesses. Our managed IT services are designed to minimise administrative and resource expenses coming out of your company's pocket, by offering consistent forecasting, budgeting, cash flow and risk management.
Offered at a flat-per-user rate, the F1 Advantage plan for your Perth-based company delivers consistent, proactive, and scalable managed IT services. By managing all aspects of your IT infrastructure, we are here to help bring your Perth business vision to life.
The value of great technology
According to workplace research, more than 91% of employees consider their company's technology choices to be an accurate reflection of the company itself. What's more, over a quarter of professionals are willing to leave their jobs as a direct result of poor workplace technology.
Don't let technology hold your company back. Between ageing devices, old software, the requirements of licensing and having very little control over acquisition, we understand how daunting it can be to manage your own IT infrastructure and devices. That's why you're calling the experts in. F1 Advantage plans offer exceptional IT support Perth and managed IT services to Perth companies that go above and beyond the average scope of operational technology. We are here to keep you ahead of the curve with our cutting-edge solutions, proactive monitoring and state-of-the-art IT systems.
Remarkable track record
F1 Advantage has provided managed services offerings since 1996 and enjoy a wealth of knowledge and experience and regularly share advice around best practice.
No lock-in contracts
Our flat per user fee, means you can scale up and down as you need too. We also promise no lock in contracts, so you can cancel or change your F1 Advantage IT service plan, at any time.
Aussie support, when you need it
We understand the importance of receiving support when you need it. That's why we keep our support team on shore. Our friendly Australian helpdesk team are here to ensure you have no down time. We offer localised support in Perth and the surrounding regions.
Flexible and scalable product offering
Pick and choose the F1 Advantage managed solution to meet your business needs. We can create a custom plan, tailored to best - fit your unique IT needs. We can provide services ranging from, helpdesk support, to managed devices, and hardware, to cloud services.
Confidence of cloud services
F1 Advantage is a class-leading cloud specialist. As an AWS Select Consulting Partner and a Microsoft Gold Partner, we enable flexibility, scalability and reliability.
If you're ready to secure your business and prioritise technology within your company, check out the full range of IT Perth solutions available.
Essential

$65 p/user

Premium

$120 p/user

Ultimate

$155 p/user

Office 365
Office 365 F1/EO
Office 365 Business Premium
Microsoft 365 Business
Fully managed endpoint devices
(desktops, laptops, tablets, and mobiles)
Cloud backup
Antispam protection
Helpdesk Support
Azure AD Conditional Access Policies
Included in Charity
Included in Charity
Industry-leading antivirus
Desktop Office Suite
(Word, Excel, Outlook)
Enhanced endpoint protection
Endpoint device encryption
Windows AutoPilot
Windows 10 Business licensing
Unlimited cloud email archive

$65 p/user

$120 p/user

$155 p/user
The IT support Perth enterprises can rely on
F1 Solutions provide leading IT services that can seamlessly be tailored to a large-scale enterprise. Designed for large organisations with on-site servers and network infrastructure, our managed IT Perth services for enterprises deliver unparalleled, , round-the-clock assistance, preventative monitoring, and maintenance for superior protection.
Continuous support and maintenance mean that your Perth-based enterprise can rely on solid IT infrastructure management to both identify and address any issues before they impact operation. This is especially important for enterprises in Perth that rely heavily on technology to operate, meet customer expectations and successfully grow. If you're a large organisation in Perth, the F1 Advantage enterprise solution offers the perfect IT Support service for you.
Server monitoring & management
Network monitoring & support
Backup & disaster recovery
Internet & email protection
Any desktop, any app, anywhere, any time.
Perth businesses can complement their managed IT services Perth plan with our Desktop as a Services (DTaaS) offering. The powerful, robust and reliable cloud infrastructure provides access to your desktop, including the full suite of apps, from any device that you wish. This means that your Perth business can continue operating from any device, anywhere, at any time.
Particularly beneficial for device management simplicity, travel flexibility, continuity after a business interruption and enhanced security of company accessibility, the F1 DTaaS is the perfect addition to any IT support plan. Our DTaaS is inclusive of all software that is critical for business operation, including Microsoft, Office 365 and Sophos. We'll take care of your device accessibility and management in the background, while you continue running your business in Perth.
Essential

$130 p/user

Premium

$180 p/user

Ultimate

$220 p/user

F1 Advantage Plan features plus DTaaS
F1 Advantage Portal
Included laptop/desktop devices
Cloud migration
Virtual Desktop Infrastructure (VDI)
Security suite
Dedicated client account manager
Discovery & solution architecture

$130 p/user

$180 p/user

$220 p/user
Our security advantage
Good technology and excellent technology infrastructure ensure that your Perth company is well-protected. By working with F1 Advantage for IT services, you're placing the safety of your company's operation in the hands of a team of experts. F1 Advantage solutions offer superior security with a cybersecurity health check and constant proactive monitoring. The Cybersecurity health check is a core advantage that addresses and identifies numerous critical areas of technology to deliver an in-depth report of your company's current security posture. Designed by leaders in cybersecurity best practices in Perth, the cybersecurity health check has been used to determine and enhance the security of organisations such as AWS. To put it simply, we understand the importance of technology and security, and we are here to deliver secure, smart and safe solutions.
Antivirus configuration
Virtual Private Network capability
Backup process and tools
Restriction of administrative privileges
Patching of applications
Patching of operating systems
Microsoft Office macros protection
User application hardening
Working with F1 Advantage
F1 Solutions have been in the IT solutions and software industry for more than 25 years and has been a trusted technology partner for various Perth companies, government departments, and Australian not-for-profits during this period. It's our energised, proactive approach, combined with an extensive background in IT support, that has us F1 Solutions at the forefront of the IT industry in Perth.
Our F1 Advantage IT support offerings have been designed with one primary focus in mind; to create and deliver exceptional IT support and management services to Australian businesses. Providing direct access to some of the nation's most advanced IT systems, management systems, and IT experts, we are here to make sure that your business in Perth is operating at its full potential.
Our IT services are designed to deliver flexible, reliable, and powerful solutions that put you in the driving seat of your company's technology. We understand the value of technology for every type of business; our high-quality management solutions make sure that you can depend on your technology infrastructures in the most vulnerable of situations. That includes access to live monitoring, security patching, and testing all disaster recovery systems. It's this proactive approach that means that when working with F1, your company's security and seamless operation is prioritised.
FAQ
Who uses Perth IT support services?
As the digital landscape constantly evolves at an accelerated rate, the smartest decision Australian corporations can make is to engage with IT Support Sydney services that will keep up with your enterprise growth whilst keeping your company ahead of others. Partnering with an IT solution firm in Sydney means that you work with a team of specialists that improve operational efficiency and remove IT roadblocks in your corporation. Ultimately, partnering with F1 Solutions will keep your business at the IT support services in Perth can benefit a wide range of businesses, of small, medium to large enterprise size. Managing IT infrastructure is no easy feat; even for a small, lean business. Whether it be to streamline current operational technology or to provide the newest and most advanced software, IT support services in Perth are crucial for businesses and enterprises of every size. F1 Advantage plans extends from minor IT roadblocks to large security breach protection – anyone who values the technology, security, flexibility and operational efficiency of their business should consider working with an expert IT support team like F1 Solutions.
How much does F1 Advantage cost for IT support in Perth?
Our services start at just $65 per user. F1 Advantage plans provide leading IT support services in Perth at an affordable and fair fixed fee per user rate. There are no lock-in contracts, we don't hide behind any sneaky fees, and as an F1 customer, you have the ability to scale and grow with our ease of accessibility.
F1 Advantage IT service Perth packages are incredibly flexible and can easily be customised to meet the unique demands of your business. You can be confident in your IT infrastructure, software, and systems when you work with F1 Solutions.
Do I really need IT support services?
Are you a business operating in Perth? If so, chances are, your business somewhat relies on technology. Whether it be for customer interactions, employee accessibility, company security or general operations, almost all companies in Perth rely on some form of IT infrastructure.
Even if technology is one of your strong points – managing the IT infrastructure, systems and environments can get in the way of successfully running a business. What's more, having your own internal IT team can be expensive or in some cases, may not be able to handle the requirements of all IT roadblocks faced by your business.
Working with an IT Support provider in Perth means relying on a team of experts dedicated to removing all technology concerns and improving operational efficiency. As our managed IT services plans cover all aspects of IT infrastructure and systems, our high standard of support means that you can get on with running your business, while we do all of the heavy lifting of IT support. IT support services in Perth make sure that your business is more productive, efficient, reliable and resilient.
Why should I hire remote IT support?
Cost-effective IT solution
The value of having an IT support company to externally handle all of your IT concerns cannot be overstated. At a fair and affordable rate, the F1 Advantage IT support packages also reduce outgoing expenses and offer a relatively fast return on investment. What's more, when you work with F1, scaling and growing your business is easy with our flexible flat-per-user rate that can easily be adapted.
Improved reliability of IT support
IT services allow for better data management, increased productivity, reduced downtime and increased reliability of technology systems. Working with an expert team of IT Perth professionals, you're able to safely rely on reliable, tried-and-tested and simple solutions to any problems faced. It's all good and well to have a few savvy team members try to work out any IT concerns; however, doing so actually increases downtime, is a waste of resources and creates an unreliable system.
F1 Advantage takes all of the guesswork out of having secure, reliable and resilient operational technology for your Perth company. We have the experience, software, knowledge and expertise to safely handle a wide range of aspects of your technology. We are also able to safely and effectively solve all complex matters involving your business and technology.
Superior security
The security of company data, operational information and storage systems is critical for all Perth companies. Security and compliance are huge concerns for Perth businesses, and can be effectively and safely managed with an expert IT service provider. An IT support management service will protect your company from cyber security attacks, viruses, online threats, and operational malfunctions. Proactive and constant supervision means that your company's technology will also be prepared for any potential concerns.
What's included in remote IT assistance?
What's included in IT support services in Perth with an F1 Advantage plan depends on the package chosen to meet IT support needs. Our plans and services can be tailored to suit various organisations and can be customised to manage almost any type of IT infrastructure. Depending on the plan chosen for our managed services, our Perth IT service plans include (but are not limited to):
Office 365
Cloud backup
Antispam protection
Helpdesk Support
Azure AD Conditional Access Policies
Industry-leading antivirus
Desktop Office Suite (Word, Excel, Outlook)
Enhanced endpoint protection
Endpoint device encryption
Windows AutoPilot
Windows-10 Business licensing
Unlimited cloud email archive
Disaster recovery
Server monitoring & management
Cloud migration
Virtual Private Network capability
Backup process and tools
Patching of applications and operating systems
Microsoft Office macros protection
User application hardening
Service Areas Around Australia
IT Support Melbourne
IT Support Brisbane
IT Support Canberra
IT Support Adelaide
IT Support Gold Coast
IT Support Sydney
IT Support Newcastle
Don't just take our word for it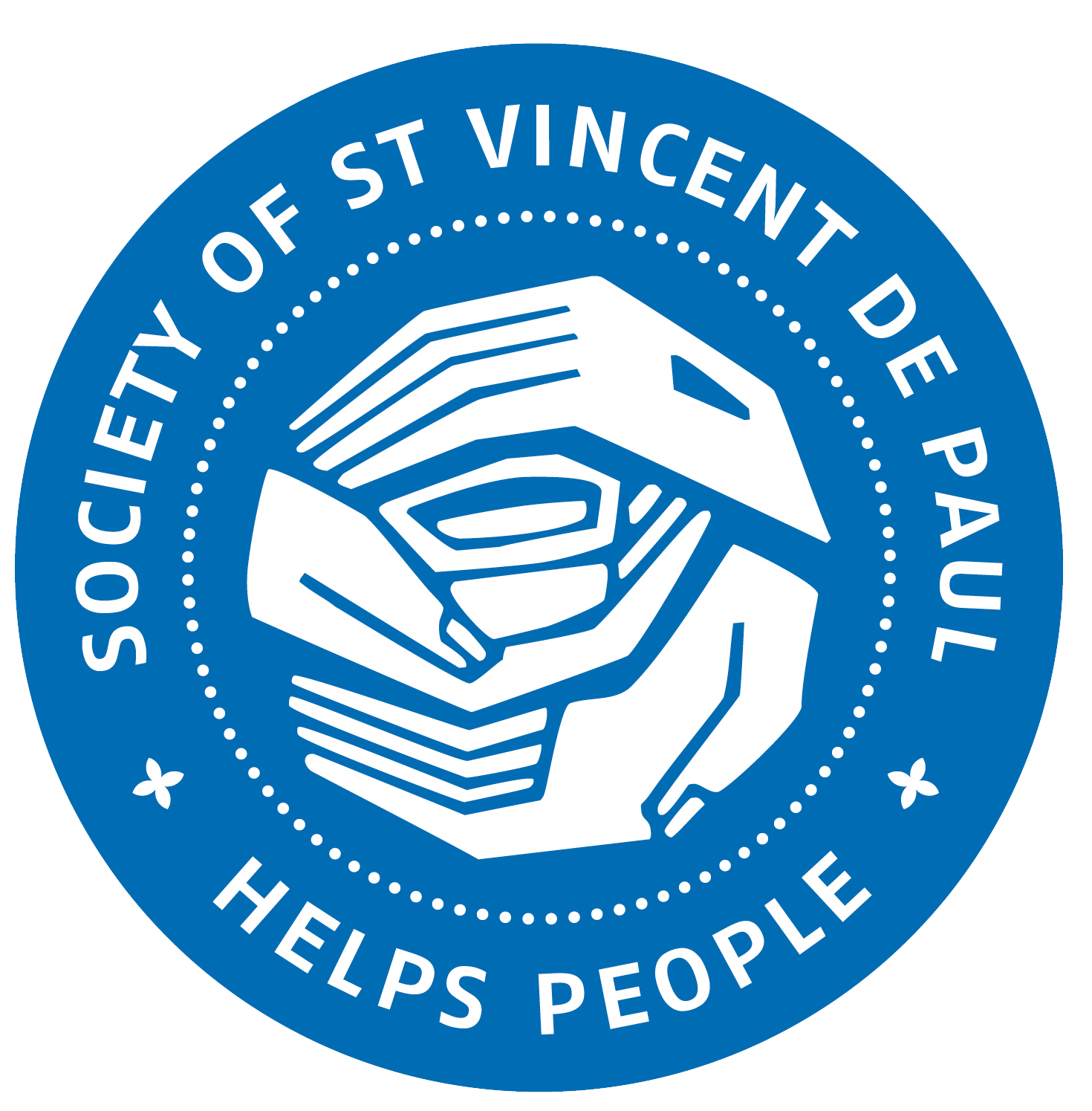 Saint Vincent De Paul
When F1 Solutions started this relationship with St Vincent de Paul Society (SVDP) Canberra/Goulburn, their senior management had the view that IT was an expense rather than a strategic investment. Today SVDP view IT as an asset, and F1 Solutions worked with SVDP in partnership to continually enhance the operational effectiveness of the organisation.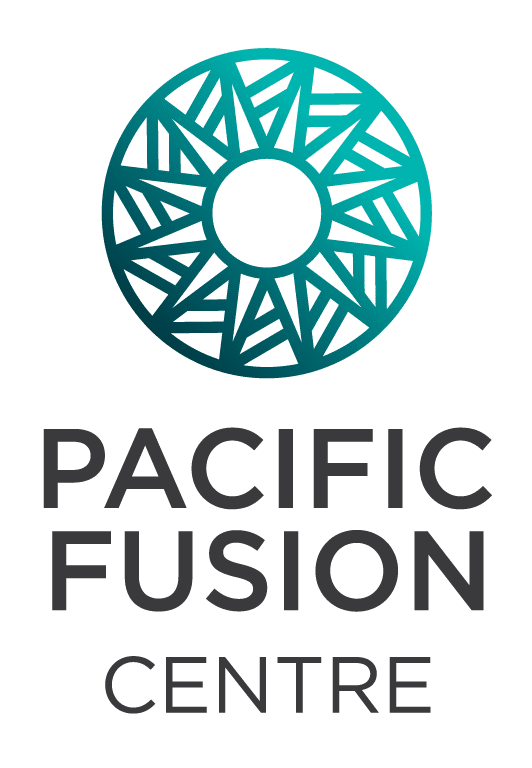 Pacific Fusion Centre
Learn how F1 Solutions assisted PFC (Pacific Fusion Centre) in minimising the use of on-site hardware, provide security for commercially sensitive data, protect the digital environment from threats and attacks and facilitate remote support.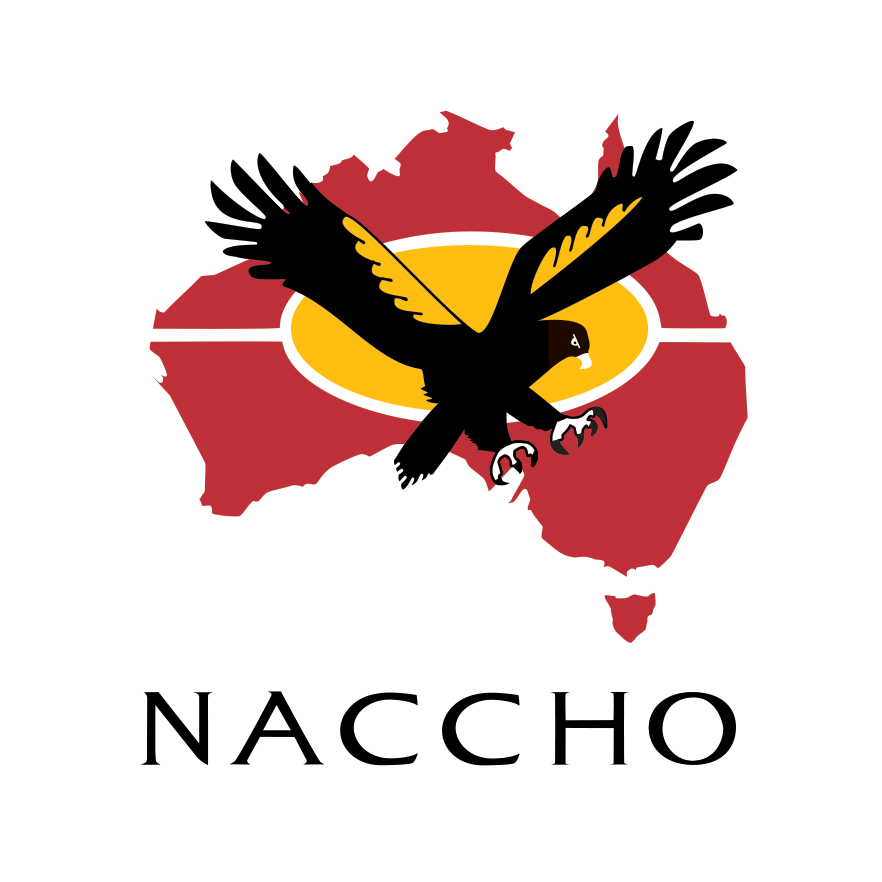 National Aboriginal Community Controlled Health Organisation
Improving the quality of life for Aboriginal and Torres Strait Islander communities

Karinya House
Karinya House, a not-for-profit organisation provides supported accommodation and outreach services to pregnant and parenting women in crisis, and their children. Learn about how F1 Solutions worked with Karinya House to help the organisation define its needs and provided a roadmap for the IT upgrade.
Ready to take the next step with IT managed services Perth?
If you'd like to talk to an expert about your managed IT services in Perth, get in touch with F1 solutions today. We provide comprehensive, specialist services that cover all aspects of IT infrastructure, which can be completely tailored to the needs of your Perth company.
We are here to enhance the way that your company operates. When you engage with F1 Solutions for IT support, you're working with a leading software design company that provides unparalleled IT business solutions. The F1 Advantage IT service Perth starts at just $65 per user and provides flexible, proactive, secure and exceptional solutions for your Perth business. Work with a company that you can trust while you continue operating your successful Perth business – work with the technology experts at F1 Solutions.